testimonials
Sebastian knows what he's talking about and gets the job done right. He takes the time to explain the process and how his workmanship sets himself apart from the competitors. When you leave his garage, he definitely wants you to leave satisfied. Prices are reasonable as compared with others in the DMV. His assistant is still learning a few tricks of the trade and couldn't get my wheel exactly right, but Sebastian was happy to drive in and help with the repair. I'll be back.
- DC
The guys at Wheel Ding King cured my ride of its curbed wheel syndrome. I went in hoping they could save my worst and most recent curb-rashed wheel and they ended up making them all look fresh out the box! All that within a few hours. Color matched and all (bronze wheels). I definitely recommend these good folks. - JJ
BEFORE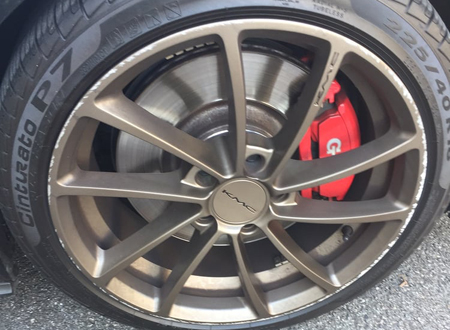 AFTER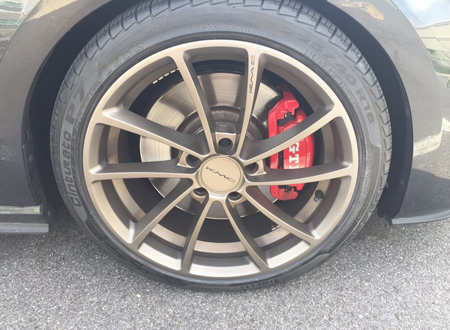 I needed my wheel repaired and I found this shop in Rockville Maryland that was able to finish the job at very competitive pricing. I will most certainly go back if I ever need a wheel repair job done again. Excellent service!
- BS
I have a luxury high performance vehicle with custom rims and rubber to match. After having a family member wreck two of my rims on a cement curb, I needed to get some serious work done. I searched around DC and Maryland for a specialized wheel repair shop that could handle high performance wheels. This was shop was everything I could ask for... service was on point, affordable, and the job finished with professional results. This was the only local business I could find that I actually felt at ease with leaving my my car with due to low profile and custom parts, the other wheel spots nearby seemed risky. These guys are surgeons, quick, clean, and efficient. I HIGHLY recommend them. - PC
These guys did a great job and the price was better than two other places quoted me. They painted the inside of my rims and refinished them. I've gotten a ton of compliments on how nice my wheels look, people think they're brand new!
- GM
BEFORE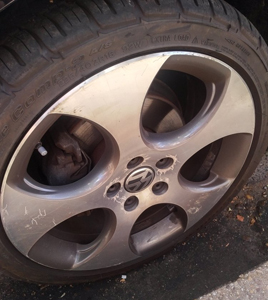 AFTER